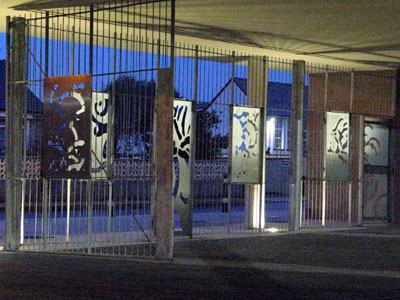 "Tendril" by James Hayes - view at night from inside parking area
Department of Revenue Decentralised Offices
Newcastle West, Co. Limerick, 2009
10 panels, various dimensions, laser cut stainless steel, mounted on security fencing at entrance of building and parking area.
Click on the thumbnail images below to see larger images.