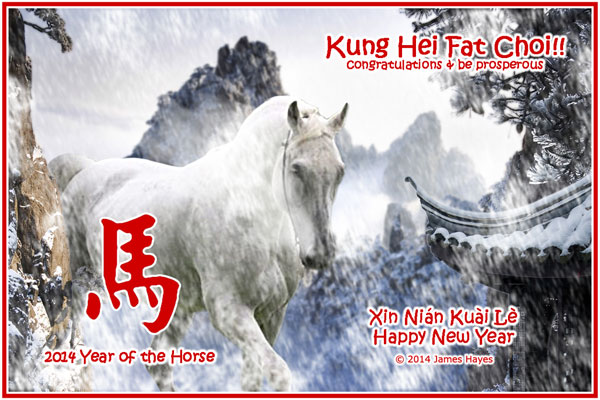 2014 Year of the Horse
A Photoshop composition for Lunar New Year 2014. Happy Year of the Horse! The image combines a white horse with a picture of a mountainous wooded Oriental landscape and a traditional wooden building in the foreground. I added steamy breath coming out of the horse's nostrils, and falling snow to blend the images together.
Click on the thumbnail images below to see larger images.