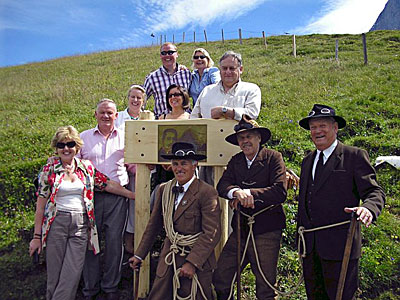 Charles Barrington Commemorative Plaque by James Hayes - launch of the plaque sited partway up the Eiger Peak in Switzerland. Three locals can be seen in period costume to represent Barrington and the two guides who accompanied him on his climb.
Bray, Co. Wicklow & Grindelwald, Switzerland, 2008
400mm x 300mm, etched 3mm thick bronze plate
Click on the thumbnail images below to see larger images.