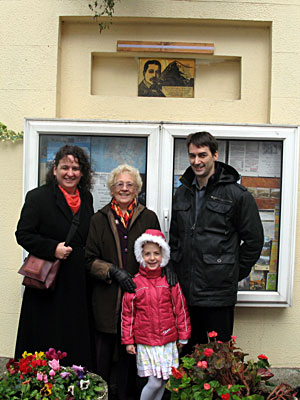 Charles Barrington Commemorative Plaque by James Hayes - at the Bray launch. The little wooden strapping above the plaque will be removed, it was there to support a little 'launch curtain'.
Bray, Co. Wicklow & Grindelwald, Switzerland, 2008
400mm x 300mm, etched 3mm thick bronze plate
Click on the thumbnail images below to see larger images.